By Ronan M. Kisch, PhD
Editor's Note: We offer part of Ronan's article for our website readers. Our subscriber's can read his entire article in our Subscribers' forum and in print, mid December. Starting January 1, 2020, all new articles will be available, open access, on our website.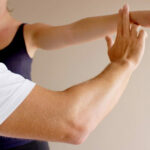 When I employ somatic kinesiology (muscle testing) to assess my clients' inner truth regarding their self-compassion most go weak—they have little motivation for self-compassion. Many of these people work in professions where they successfully bring compassion to their clients, but, in turn, not to themselves. How can this be? And, more importantly, what can be done?
Compassion 
To start, I think it's useful to understand what compassion is and what it is not. My working definition of compassion represents tender, empathic, and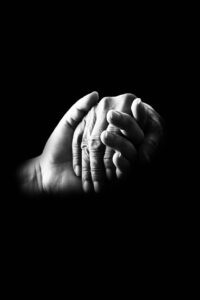 caring sentiments. It involves loving feelings that emerge when an injury (physical, emotional, or spiritual) is recognized and nurtured. Compassion is bringing a concerned, reinforcing spirit in the presence of wounding.
Self-compassion is loving feelings directed to one's self. According to Rick Hanson, Ph.D. and Richard Mendius, M.D. (2009), "Self-compassion isn't self-pity but is simply warmth, concern and good wishes. Compassion has the potential to bring about emotional healing."
Being self-compassionate is not being self-centered, egotistical, or narcissistic. Nor is it about self-esteem. Self-esteem is different from self-compassion. Self- esteem derives from what we do. It involves good feelings about ourselves   that result from achievements performing a role at work or in a family. If overly identified with one's self-esteem, it can lead one to feel grandiose, judgmental, and superior to others. Self-esteem can become confused with who we are our spirit as individuals. Maintaining the preciousness for who one is, along with the spirit that emanates from one's self leads not only to feelings of joy but health and absence of depression despite wounding.
Kristin Neff, Ph.D. (2011) states that self-compassion is self-kindness. It involves recognition that our wounded feelings refect a common humanity. And our awareness of ourselves in self-compassion is mindful. Mindfulness is not just thought but an awareness that thoughts, feelings, our body and our spirit are one. Compassion is tending to the mind.
As Neff indicates, mindfulness is a clear, non-emotionally biased perception of our present vision. Being human is being imperfect. This leads to a sense of unity with humanity. Being accepting of this allows us to see more perceptively rather than blurring our vision by self-depreciation. It provides a sense of reality, safety.
Photo credits:
Hands: jskl8888 from Pixabay
Dualism: John Main from Pixabay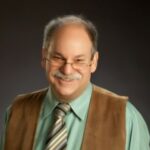 Ronan M. Kisch, Ph.D. is a somatic psychologist in Dayton, Ohio. He received his doctorate from the university of Kentucky where he was a NIMH Trainee  at the Department of Medical Behavioral Science. He received post-doctoral training at The Gestalt Institute of Cleveland. Dr. Kisch is a Certified NeuroEmotional Technique (NET) Practitioner, a Trager® Practitioner, a Nationally Certified Bodyworker and holds an Advanced Certificate from the Santa Barbara Graduate Institute in Somatic Psychology. He served as a health psychologist in Dayton's Miami Valley and Sycamore Hospitals. He is the author of Beyond Technique: The Hidden Dimensions of Bodywork, and The Miraculous Achievements of Bodywork: How Touch Can Provide Healing for the Mind, Body and Spirit.