Serge Prengel  spoke with Peter Levine about different types of memory. They discussed trauma, but also about the fluid notion of self that goes together with this understanding of memory. Their conversation is available as a video, as well as audio only, and as a printable PDF transcript. 
Peter A Levine, PhD  is considered a forerunner in body-oriented approaches to trauma. He is the developer of Somatic Experiencing® a naturalistic, approach to healing trauma which he has developed during the past 45 years. He has received the Lifetime Achievement award from the US Association for Body Psychotherapy, and an honorary award as the Reiss-Davis Chair for his lifetime contribution to infant and child psychiatry. Dr. Levine served as a Stress consultant for NASA in the early space shuttle development and has served on the APA task force for responding to large scale disasters and ethno-political warfare. He is currently a Senior Fellow and consultant at The Meadows Addiction and Trauma Treatment Center in Wickenburg, Arizona. He is the author of several best-selling books on trauma, including Waking the Tiger, Healing Trauma, published in 26 languages, and Trauma and Memory; Brain and Body in a Search for the Living Past.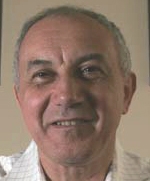 Serge Prengel, LMHC, is a graduate of France's Sorbonne University and HEC Business School. He is certified in Focusing, in Core Energetics and in Somatic Experiencing. He also draws from Systems-Centered theory.
He started and operated an ad agency in New York for many years. In the early 1990's, his focus shifted to exploring creativity as a tool for personal growth and healing. He has been leading experiential workshops on Relational Mindfulness.
Serge is the editor of Somatic Perspectives on Psychotherapy and the co-editor of Defining Moments For Therapists.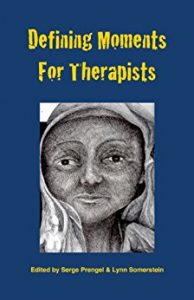 His books are noted for their creative approach to important topics:
Feel Heard, Not Hurt! Proactive Couples Communication
"A fun, easy-to-read introduction to some of the most important principles of communicating with those we love."
– Warren Farrell, Ph.D., author of
Women Can't Hear What Men Don't Say
Scissors: A Whimsical Fable About Empowerment
"I left with a smile – lovely and fun – superb graphics. Well done!"
– Terrence Real, author of
I Don't Want To Talk About It and How Can I Get Through to You?
Still a dad: The divorced father's promise
"A really important and helpful book for dads."
– Constance Ahrons, Ph.D., author of
The Good Divorce and We're Still Family