Kripalu Center for Yoga and Health offers programs, classes and retreats embracing health, wellness, self-exploration and growth, creative expression and more. Their campus in Lennox, MA sits on a hilltop surrounded by 300 acres offering views of woodlands, hills, valleys and Lake Mahkeenac. There's a labyrinth for introspective walking meditation (I've realized many a moment walking this labyrinth), a meditation garden, hiking trails, lake front space and more.
You can join our regular blogger, Bette J. Freedson, as she and Michele C. Tamaren co-present their weekend workshop entitled, A Woman's Sacred Journey Discovering Your Soul's Wisdom, Purpose, and Path
Designed for women, the workshop will explore questions such as:
Who am I? Why was I born? What am I meant to do? How will I do it?
According to Bette and Michele, your soul knows the answers to these questions and you can open to its whispers and wisdom. They invite you to come explore your soul's essence, your heart call, and the next steps along your sacred journey to Self. The research-based science of Positive Psychology, in concert with intuitive awareness and spiritual guidance, offers tools to help you discover your unique destiny. In this program, science and spirit dance through teachings, reflection, movement, music, laughter, and more. Michele C. Tamaren and Bette J. Freedson are your guides as you uncover your true nature and stride onto your authentic path to see, shine, and share your soul's light.
June 2-4, 2017 (Friday through Sunday, two nights). Lodging and meals are available at Kripalu.
Bette J. Freedson, LCSW, LICSW, CGP, is a clinical social worker, popular speaker, and author of Soul Mothers' Wisdom: Seven Insights for the Single Mother. Bette's clinical specialties and presentation topics include stress management, parenting, trauma recovery, and intuition, conceptualized as "Soul Wisdom." Bette treats families, children, and adults using hypnosis within an Ericksonian approach. A central focus of her work is the development of resilience and coping strengths. Bette maintains a private practice in southern Maine.
www.bettefreedson.com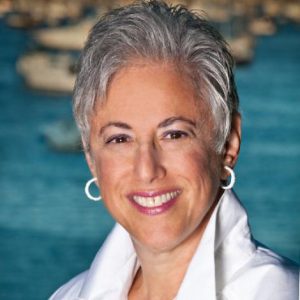 Michele C. Tamaren, MA, is an inspirational speaker, life coach, spiritual director, writer, and former special educator specializing in Positive Psychology. A graduate of the Certificate in Positive Psychology at Kripalu, she is the author of ExtraOrdinary: An End of Life Story Without End. Michele speaks widely at national, international, and regional conferences on healing, compassion, caregiving, spiritual growth, and Positive Psychology. In 2010, Michele received the ADL Leonard P. Zakim Humanitarian Award for her work in fostering interfaith harmony. Her articles appear in the popular and professional press, including Reader's Digest and Presence Magazine. She lives in Marblehead, Massachusetts.
www.micheletamaren.com