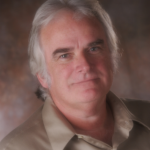 Barnaby B. Barratt, PhD, DHS, ABPP is Director of Studies at the newly established Parkmore Institute, which is currently enrolling the first Candidates in a new doctoral degree, the 'Doctor of Bodymind Healing' (it also has doctoral degrees in Human Sexuality, Psychoanalytic Studies, and Psychosocial Intervention). See www.ParkmoreInstitute.org.
Dr. Barratt was trained as a clinical and developmental psychologist at Harvard University and subsequently studied clinical and educational sexology at the Institute for Advanced Study of Human Sexuality. He is now internationally known as a radical psychoanalyst, a somatic psychologist, a sexuality consultant, and a teacher of tantric meditational practices. For a major portion of his career Dr Barratt was Professor of Family Medicine, Psychiatry and Behavioral Neurosciences at Wayne State University in Detroit.  He has also served previously as Chair of Clinical and Somatic Psychology at the now defunct Santa Barbara Graduate Institute and as Chair of Counseling and Somatic Psychology at Prescott College.
Having been President of the American Association of Sexuality Educators, Counselors and Therapists, Dr Barratt is currently an active member of the European Association for Body Psychotherapy, as well as the United States Association for Body Psychotherapy, and an active member of the International Psychoanalytic Association.
In addition to his formal education as a psychologist and psychoanalyst, Dr Barratt has studied and now practices a wide variety of somatic modalities. He is author of a dozen books including Sexual Health and Erotic Freedom (Xlibris, 2005), The Emergence of Somatic Psychology and Bodymind Therapy (Palgrave Macmillan, 2010) and Beyond Psychotherapy (Routledge, 2019). Dr Barratt currently practices in Johannesburg, South Africa, where he holds an appointment as Senior Research Fellow at the Wits Institute for Social and Economic Research at the University of Witwatersrand.
Dr. Barratt can be contacted at BBBarratt@Earthlink.net or DrBarnabyBBarratt@Yahoo.co.za … More about his career is available on Wikipedia.