Serge Prengel offers his conversation with Stephen W. Porges on social distancing. Serge explains that social distancing and separation are a big part of what is needed to deal with the pandemic. In this short conversation, they discuss how to counter the effects because we still need to be sensitive to our nervous system's need to socially engage and connect.
I encourage you to watch the podcast on Serge's website Relational Implicit and Somatic Therapy where he offers multiple conversations with leaders in our field.
For audio only you can, click here
A few notes from their conversation:
While we need to isolate to slow down the progress of the virus, we still need to connect, to co-regulate. Steve and Serge talked about ways to mitigate our need to connect. Noting our evolutionary need for facial expression and vocal intonation, they said that using the telephone and video conferencing tools are far better than texting and email (which strip the human factors from the words).
They also noted that it is important for all of us to reach out to one another, to let our friends and family know that we are here for one another and can help as we can. We need to find ways to re-channel our energy for in-person contact because our nervous system is designed for contact and without it, well, isolation can become depressing. According to Porges, our neuro circuits can become marginalized if we're too isolated. Our body reacts with a bias of negativity when notions of fear and confinement hijack our awareness and focus.
When we do connect via phone or teleconference, we are doing so with an intention of not just sharing content but making time and space to create the capacity to co-regulate each other's emotional state. When we isolate we become more defensive. We have to be smart and reframe what isolation is in this situation: it is a defense against the virus but we don't want it to become a defense again other people.
Both agreed that as we are communicating, we need to pay attention to what's happening in our body and in the other person's body. We need to feel into our own sensations and track their sensations as well. Acknowledge one's own feelings and the person you are talking with. Reach into their sphere and consciousness saying, I'm here with you.
Stephen W. Porges, Ph.D., is Distinguished University Scientist at Indiana University, where he directs the Trauma Research Center within the Kinsey Institute. He holds the position of Professor of Psychiatry at the University of North Carolina and Professor Emeritus at the University of Illinois at Chicago and the University of Maryland. He served as president of both the Society for Psychophysiological Research and the Federation of Associations in Behavioral & Brain Sciences and is a former recipient of a National Institute of Mental Health Research Scientist Development Award. He has published more than 250 peer‐reviewed scientific papers across several disciplines including anesthesiology, critical care medicine, ergonomics, exercise physiology, gerontology, neurology, obstetrics, pediatrics, psychiatry, psychology, space medicine, and substance abuse. In 1994 he proposed the Polyvagal Theory, a theory that links the evolution of the mammalian autonomic nervous system to social behavior and emphasizes the importance of physiological state in the expression of behavioral problems and psychiatric disorders.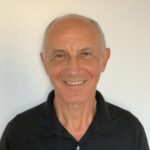 Serge Prengel, LMHC is in private practice in New York City. He is certified in Focusing, Somatic Experiencing and Core Energetics.