with Emma Palmer (previously known as Kamalamani)
"The word wild is like a gray fox trotting off through the forest, ducking behind bushes, going in and out of sight. Up close, first glance, it is "wild" – then farther into the woods next glance it's "wyld" and it recedes old Norse villr and Old Teutonic wilthijaz into a faint pre-Teutonic ghweltijos which means, still, wild and maybe wooded (wald) and lurks back there with possible connections to will, to Latin silva (forest, sauvage), and to the Indo-European root ghwer, base of Latin ferus (feral, fierce), which swings us round to Thoreau's "awful ferity" shared by virtuous people and lovers.
The Oxford English Dictionary has it this way: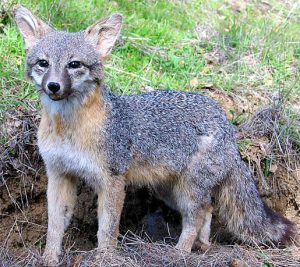 Of animals – not tame,
undomesticated, unruly
Of plants – not cultivated
Of land – uninhabited, uncultivated
Of wild crops – produced or
yielded without cultivation"
(Snyder, Practice of Wild, 2010: 9.)
I realise, emerging more fully from sleep, that part of the reason I cannot name the wilderness is because it is shape-shifting. One minute it's tropical jungle – beloved memories of the humid heart of Ghana – next it's a thick carpet of oaks much closer to home. Green everywhere. You can tell that all of life is here; delving into that green I would find all sorts of beings. There is also shape-shifting in that I realise the wilderness is 'out there' in the dream image and it's also 'in here'; the wilderness of my heart. The wilder-ness of my heart. In the words of Snyder, the feral, fierce, untamed, deeply passionate yet quite quiet heart. Uncluttered, unfettered. Bored of the who-said-what-to-who-and-when of everyday, inevitable, human life. Faraway from the busyness of the lead up to Christmas when everyone suddenly seems to want to meet and socialise and I long to write, alone, in a candle-lit room. I feel the tension in myself, loving the camaraderie of the market place whilst longing for the hearth these short days.
To read Emma's article, please CLICK HERE
Emma Palmer is an embodied-relational therapist, Wild therapist, supervisor, facilitator, and writer, living and working in Bristol, England. She's been a practicing Buddhist since her early 20s and loves seeing how age-old teachings and practices are relevant to contemporary life. She works at the interface of body psychotherapy, ecopsychology and ecodharma, drawing upon her experiences of being a development worker in sub-Saharan Africa, a lecturer in International Development at the University of Bristol, her current meditation practice and being a child lost and found in nature. She has published three books: Bodywise: Weaving Somatic Psychotherapy, Ecodharma and the Buddha in Everyday Life with all profits donated to SPT; Meditating with Character (post-Reichian character structure applied to meditation); and Other than Mother: Choosing Childlessness with Life in Mind.
www.kamalamani.co.uk
Books by Emma Palmer. Emma is donating all earnings from Bodywise sales to SPT. We appreciate your donation, which allows us to keep offering our readers incredible articles, reviews, interviews, reflections and more.