Written by Peter Sedlmeier
Reviewed by Nancy Eichhorn
The word 'meditation' has been part of my lexicon for over two decades. The act? A continual struggle.
I know meditation "works." Clinical studies have shown the mental, physical, and spiritual benefits of daily meditation practice. But what exactly counts as meditation?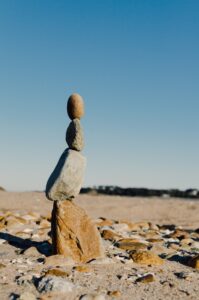 Is it mindfulness?
Focusing on mantras?
Detaching from your body and drifting into some unknown energy field?
What outcomes can you expect? Is it to awaken? Liberate oneself? Reach a state of enlightenment? Does it lead you down a spiritual path to discover the meaning of life? Or does it help you overcome your problems, a form of self-help therapy?
Once you decide to meditate, what guidelines do you adhere to? Should you lean toward Western meanings and directives or embrace Eastern philosophies and practices? Whose teachings should you follow? Buddha? Jon Kabat Zin? Osho?
While my questions were not explicitly addressed, I did find answers and more in Peter Sedlmeier's (2022) new book, The Psychology of Meditation. Noted as a "leading meditation scientist and practitioner," Sedlmeier offers a representative overview of meditation with a scientific slant. Divided into four parts, the text guides readers through varieties of meditation, the effects of meditation, theories of meditation, and concludes with Part 4: Perspectives. He notes that the first 10 chapters build the foundation to support the endpoint, Chapter 11: Perspectives on Meditation Research.
One of Sedlmeier's prime reasons for writing this book was to focus on "future prospects of meditation research" (pg.231):
" . . . I am not aware of any other book that makes so many pains to prepare the argument that meditation research definitely needs to be improved—regarding which, some suggestions will be offered here" (pg.X).
To read the complete review, please click here for the PDF