Written by Sandeep Jauhar
Reviewed by Monica Spafford
Doctors generally begin their journey as eager medical students determined to change the world one patient at a time. With intelligence, compassion, and a desire to help others, medical students muster up enough drive to fight through medical school and residency, accepting the hours of work, sleepless nights, and giant holes left in their bank account in pursuit of what they believe to be a worthwhile, fulfilling profession both morally and economically.
However, in Doctored: The Disillusionment of an American Physician, Sandeep Jauhar suggests that it's difficult to maintain this view within the current medical climate because it's dominated by the government and large corporations set out to generate income, even if it's at patients' expense. In this powerful and thought-provoking memoir, Jauhar utilizes case studies and anecdotes as he reveals his journey as a doctor facing what he refers to as "the midlife crisis in American medicine" and his attempts to understand why "medicine today is as fraught as it's ever been" (15).
Doctors are often overloaded with patients and pressed for time, forced to treat each less as an individual and more as a pawn used to increase incoming revenue for insurance companies. As a result, the patient-doctor relationship has become one of insensitivity and indifference. Treatment has become less about a patient's well-being and more about quickly checking numerous unnecessary tests off the to-do list just in time to complete paperwork for the insurance companies.
Additionally, despite being overworked and forced to ignore their internal code of conduct, doctors have little to show for it as their salaries have been decreasing monumentally. Constrained professionally and economically, motivation to connect with patients let alone become a doctor altogether has waned. Doctors are forced to trade in their copious years of education and training—what Jauhar describes as "pedaling furiously for nearly a decade –on a stationary bicycle,"—and passion for helping others with stress, exhaustion, and frustration with a profit-driven system that devalues their profession, ignores their expertise, and hangs them out to dry (19).
Jauhar ultimately concludes that "medicine holds the key to its own redemption" (259). Doctors enter their profession with the purest of intentions and that is what will save them from being swallowed by a corrupt system. This moving memoir will not only remind clinicians why they do what they do but also inform clinicians and other health professionals of the gravity of the problems facing the future of medicine and empower them to make a change.
Sandeep Jauhar MD, PhD, is the director of the Heart Failure Program at Long Island Jewish Medical Center. He is the author of Intern and an opinion writer for The New York Times.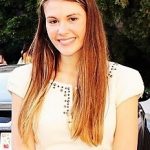 Monica Spafford studies applied psychology at New York University and is set to graduate in May of 2018. She is a Research Assistant for the INSIGHTS into Children's Temperament research study at NYU's Institute of Human Development and Social Change testing the efficacy of the INSIGHTS program, an evidence-based intervention that works to support children's social-emotional development and academic learning. In addition to working for IJP, she writes reviews for Somatic Psychotherapy Today.