Written by Louise DeSalvo
Reviewed by Rachel Baum
"Writing has helped me heal. Writing has changed my life. Writing has saved my life."
These powerful first sentences of Louise DeSalvo's Writing as a Way of Healing: How Telling Stories Transforms Our Lives immediately conveys the author's strong belief in the curative power of writing. She posits that writing helps people recover from "thorny experiences" and can help heal those suffering from a variety of situations, from dislocation and violence to rape and racism (4). DeSalvo is a professor of English and Creative Writing at Hunter College and is the author of over a half dozen books, so her advice is rooted in her own personal experience using writing as an instrument of healing.
DeSalvo emphasizes the accessibility of writing and how this convenience is beneficial for the individual struggling with troubling emotions. She bluntly addresses the question "Why write?" by explaining how writing is cheap, self-initiated, private (or public if desired), and requires no innate talent. She presents a strong case as to why writing is an effective therapeutic tool over other creative outlets and then provides a list of tasks to help initiate the writing process, giving readers a starting point to begin their creative journey.
Throughout the advice within the book, DeSalvo includes quotations and examples from accomplished writers to emphasize how the writing process was therapeutic for them. Rather than simply stating advice, DeSalvo employs these examples to show the reader that famous writers have not only reaped the healing benefits of writing but have gained acclaim for their work as well. She also pulls from other sources to provide outsider input, referencing numerous authors, books, and articles about the creative process. For readers interested in expanding on the knowledge presented in this book, DeSalvo includes a list of further reading at the end to provide more sources for those beginning the writing process.
Overall, DeSalvo's Writing as a Way of Healing: How Telling Stories Transforms Our Lives is a useful starting point for those who are struggling with their own psychic or physical battles and are looking for a creative outlet for some relief.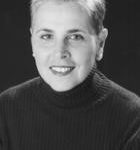 Louise DeSalvo is an American author, professor, and lecturer based in New Jersey. She has published over 17 books, mostly focused on Italian-American culture, and is a renowned Virginia Woolf scholar. She also teaches memoir writing as a part of CUNY Hunter College's MFA Program in Creative Writing.
Rachel Baum studies abnormal psychology with a minor in child and adolescent mental health studies at New York University. She has completed a psychiatric diagnostic evaluation for an adolescent at the NYU Child Study Center as well as developed a school-wide project to promote positive psychology on campus. In addition to writing for SPT, she writes reviews for the International Journal of Psychotherapy.