Reviewed by Nancy Eichhorn
Drew Gerald kindly sent me a reviewer's copy of his book, Why You're Still Stuck: How to Break Through and Awaken to Your True Self, way too long ago. I started to read it and appreciated what he had to say but the depth of the detail was too much for me in my then current emotional state. I realize the content was designed for just such moments, but I didn't have the wherewithal to confront the internal intensity and take care of my mom's rapidly declining health.
Drew writes on the front jacket:
"If you're confused and frustrated despite all you know and achieved, or how much you've worked on yourself, this book offers 18 unconventional approaches that reveal how you got stuck, how to finally break through, and awaken to your True Self."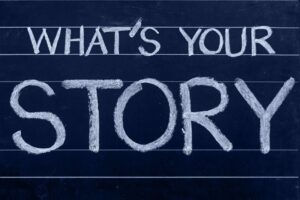 His words mirrored my experience of myself at that time. I did make my way through the book, slowly. Because I didn't do all of the exercises, I will speak to the presentation and materials available for readers. I can honestly say I recommend this book, and I don't take my recommendation lightly. If I don't think a book contributes to our literature, if I find the writing outlandish or boring, I simply say nothing. I truly appreciated Drew's book and his approach to helping people first look at themselves with an understanding of where they are and how they got there. And then the extensive tools offered to transform past patterns into healthier ways of being.
The book is divided into two sections: How You Got Here and Moving Forward. He focuses on the stories we tell ourselves starting with his own. He shares his vulnerabilities and his failed attempts to improve himself and his life. He draws parallels and connects his experiences to those readers might be having such as why we're here reading this book and how we might gain from his knowledge. He is clear that he isn't offering an easy fix, he sets the stage for challenges that will come and support he offers to move toward them and through them.
I appreciated his perspective and his request that readers progress through the text in sequence: chapter 1 to chapter 2 and so forth. He is creating an inner pathway with concepts building on one another. He also recommends taking time to absorb and reflect on the practices/exercises.
Being a writer and knowing how stories impact our lives, I resonated with his work. He talks about archetypal stories and the manifestations within our personal stories, the interpretations we make, and how we weave in specific details and memories to substantiate our beliefs.
To read the review, please click here
Photo credit:
Image by yogesh more from Pixabay